Lip Fillers

AWARD-WINNING LIP TREATMENTS BY THE LONDON LIP QUEEN

Have you always wished your lips were plumper?
Are your lips losing definition, thinning or drooping with age?
Dr Rita Rakus, known as the 'London Lip Queen', is renowned world-wide for her beautiful, subtle and natural looking lip treatments and the clinic has a range of treatment options from traditional lip filler injections to needle-less alternatives using the latest laser treatments to give you the luscious celebrity lips you've always dreamed of.
Call 020 7460 7324
Schedule A Complimentary Consultation With Dr Rita Rakus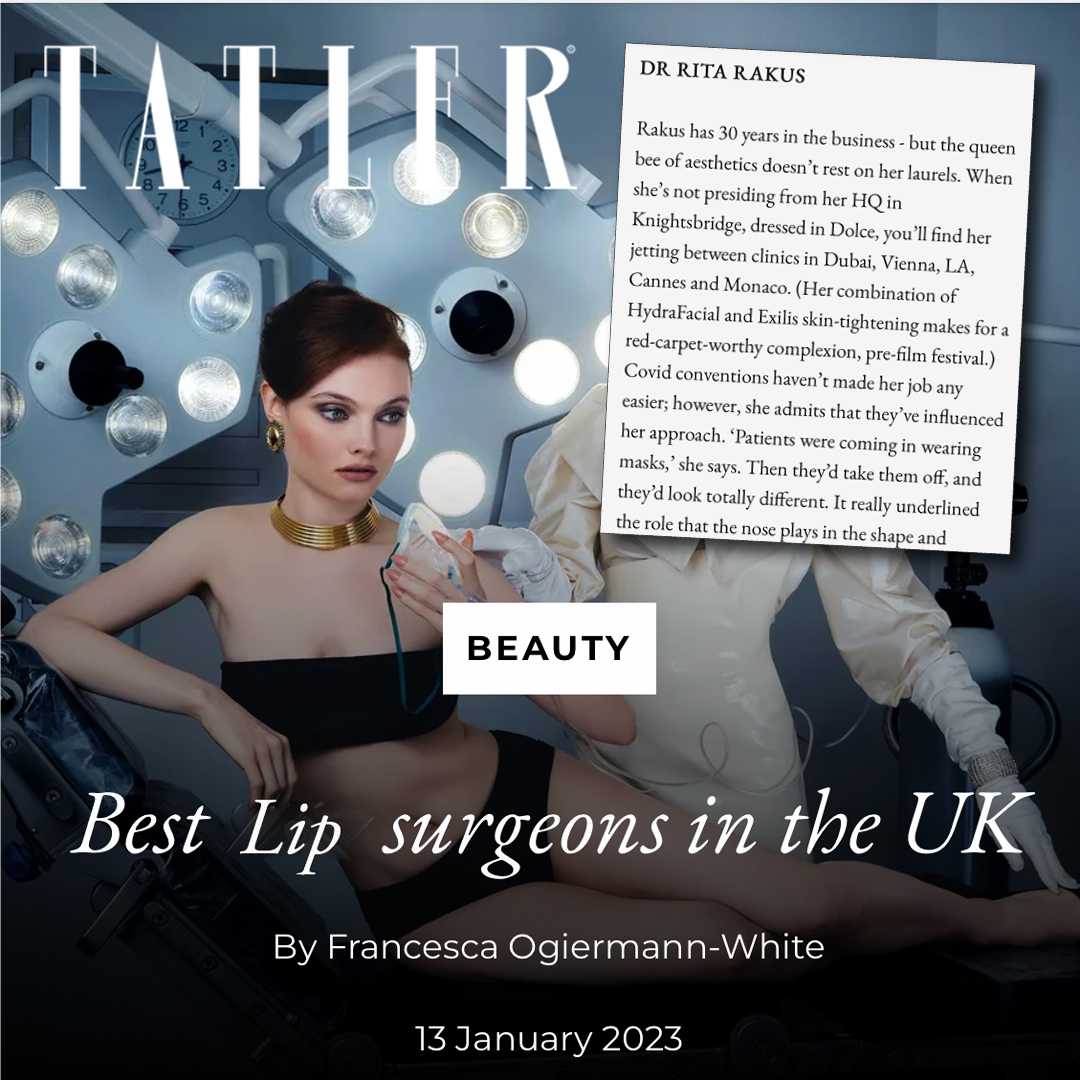 Our approach to lip enhancement & lip fillers
At the Dr Rakus clinic we aim to achieve a subtle effect for your lips so they look natural. Before treatment we offer a complimentary consultation with Dr Rakus, where we will discuss a patient's medical history (eg. history of cold sores), and always spend time discussing the desired effect and encourage patients to bring along old photographs of themselves. Lips need to suit your face and strengthening the top lip with subtle enhancement can improve the overall appearance of the lower part of the face. For a good treatment we may need to treat the area around the mouth too - to get rid of the bar code lines, smokers lines and also improve the naso-labial lines to rejuvenate, refresh and rebalance the entire lip area.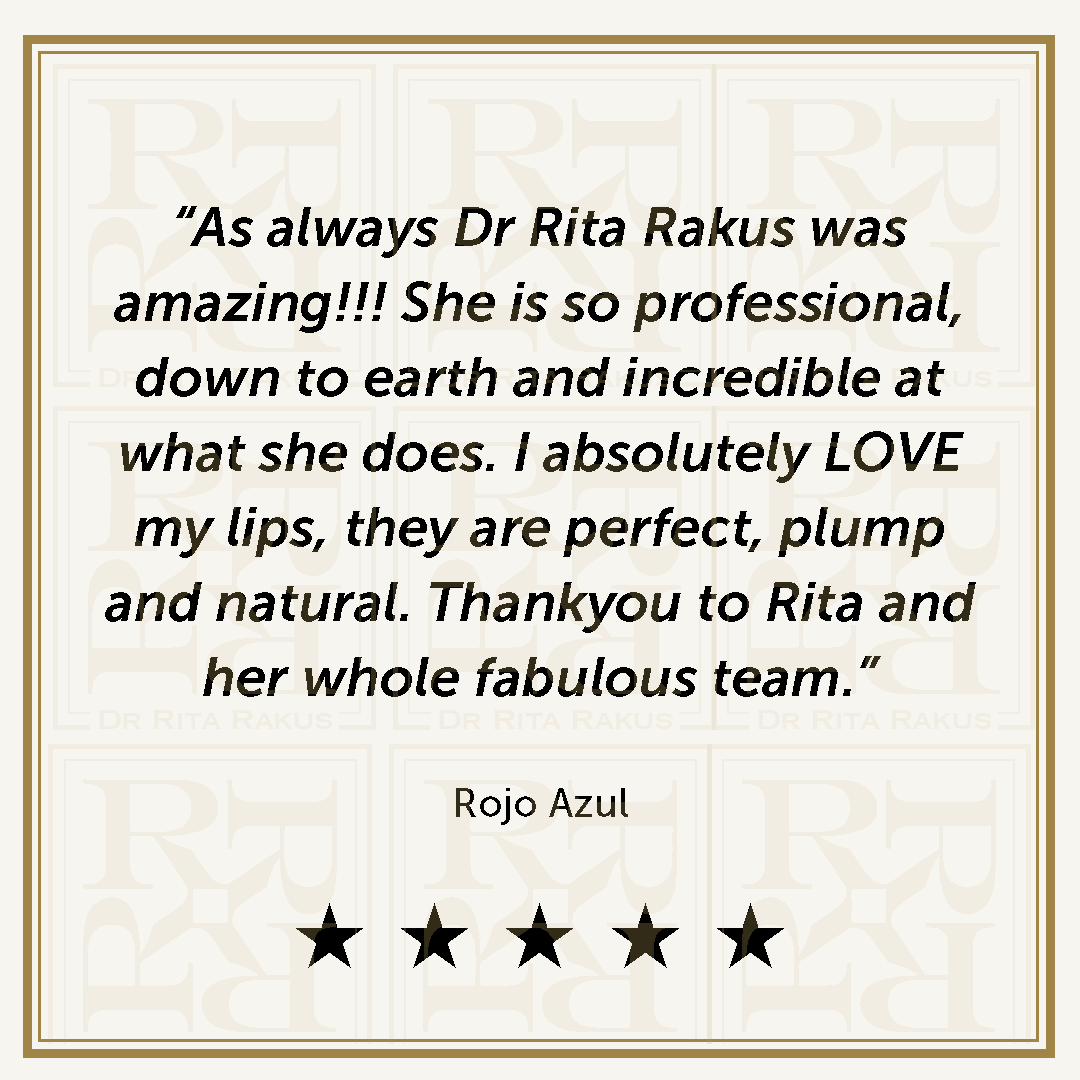 needle-less Alternatives
In addition to the traditional lip filler injections, Dr Rakus is now using new technologies to offer a needless alternative and help get the best possible results for her patients. These include Perk, as well as using the new ProDeep laser and the ADVATx laser to rejuvenate, enhance and volumise the lips, improving also their colour and their overall structure, Sofwave and Thermage, as well as the minimally invasive Endolift treatment to target the area around the lips, reducing smokers line, bar code lines, perioral lines and other fine lines in the lip area by promoting collagen production. The latest polynucleotide skin boosters and new exosomes can also be used to enhance and rejuvenate the lip area.
---
why Dr Rakus is known as the london lip queen
---
Here's what Melissa Gibson of the Sunday Times had to say about Dr Rakus...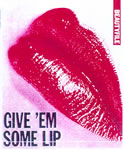 "Only my closest friends noticed the difference in the size of my lip, but I've never had so many people tell me I look well, and I do feel that my features are more balanced.
Some would call it the ultimate vanity, but I call it [money] very well spent."
---
THE LIP FILLER process
The treatment is quick, lasting just a few minutes. An anaesthetic is applied to the relevant area before the gel is injected, so for those new to this treatment, the process is uncomfortable rather than painful. Usually there is minimal downtime required, but if it is your first treatment we recommend that you find a quiet time in your diary as swelling after treatment can sometimes last for 2-3 days.
At the clinic we use the latest proven, natural hyaluronic gel fillers, which can always be dissolved - if required.
---
About Dr Rakus
Tatler top doctor for lips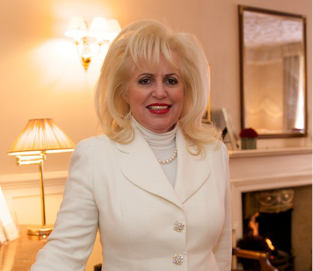 Dr Rita Rakus MBBS FBACD FBCAM is a multi award-winning practitioner in the field of Cosmetic Medicine, widely known in the media as the 'London Lip Queen'. With over 25 years experience she is an internationally renowned expert and appears regularly in the media. She has an international celebrity following and regularly travels all over the world to treat patients, attend seminars and visit cutting edge practices to keep ahead of the latest technology and techniques.
---