Anti Wrinkle Injections
Want to kiss goodbye to your wrinkles?
Want to look younger and give your face a boost?
Take years off your appearance by smoothing out wrinkles, frown lines, worry lines, crow's feet and chin dimples with our anti-wrinkle injections. Muscle relaxing injections and filler treatments are the most affordable way to a younger-looking you and the treatments are quick with no recovery time needed.
Dr Rita Rakus is a multi-award-winning clinician with a worldwide reputation for her injectable skills that achieve subtle, natural-looking and effective results.
Also known as the London Lip Queen, for more information on lip fillers, visit our Lip page >
Contact us now to book a complimentary consultation with Dr Rakus to discuss your treatment requirements.
Call 020 7460 7324
Schedule A Free Consultation With Dr Rita Rakus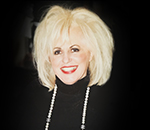 Dr Rita Rakus says:
"Our customers, both men and women, return to our London Clinic time and again for treatment of frown lines, wrinkles, worry lines, crow's feet and chin dimples using muscle relaxants. With no recovery time needed, many go straight back to work afterwards. "
Muscle Relaxing Injections
Muscle relaxing injections are used by millions around the world to improve the appearance of facial lines and wrinkles, improve the décolletage and tighten the jawline/nefertiti lift. The injection helps relax muscles that when contracted, create lines and wrinkles. A quick treatment, with no downtime, the injection delivers predictable, subtle results, so you look like you, only with less noticeable facial lines. Increasingly, these injections are being used by younger patients as a preventative rather than a corrective wrinkle treatment.

Dr Rakus is famous for her subtle and natural treatments and before treatment will always spend time discussing with you the desired effect. Preferring to be conservative in her approach to achieve a subtle effect, that can be built on if you so desire.
For more information on this treatment please click here.
---
Fillers for fine lines & wrinkleS
Filler is ideal for fine or superficial lines that occur, giving us a 'tired' look. The facial filler is is injected into the upper layer of the skin which gives natural volume under the wrinkle, which is lifted up and smoothed out to hide the tell tail signs of ageing. A treatment takes a few minutes and the results can be seen immediately. The initial treatment is usually maintained with occasional follow-up treatments. At the clinic we only use the latest proven, natural hyaluronic gel fillers, which can always be dissolved. Dermal fillers are perfect for:
ReducingTear Troughs, Under Eye Bags & Dark Circles
Filling niggling imperfections
Filling in acne scars
Sleep creases
Frown lines and Crows Feet (in combination with muscle relaxing injections)
Naso-labial and lipstick bleed lines
---
Profhilo
Profhilo is an injectable skin re-modelling treatment that hydrates and rejuvenates the skin from the inside out - think injectable moisturiser! It is not a dermal filler or biorevitaliser - it has opened up a new injectable category – bio-remodelling. It's designed for people with ageing skin that is lacking volume and elasticity.
Reduces appearance of fine lines and wrinkles and re-hydrates the skin
Excellent option for the early prevention of lines, wrinkles, and loss of volume
Moisturises from the inside out
Uses slow-release Hyaluronic Acid
Stimulates the production of collagen and elastin
Can be used on the face, neck, decolletage & hands
---
About Dr Rakus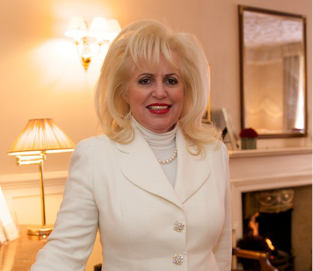 Dr Rita Rakus MBBS FBACD FBCAM is a multi award-winning practitioner in the field of Cosmetic Medicine, widely known in the media as the 'London Lip Queen'. With over 25 years experience she is an internationally renowned expert and appears regularly in the media. She has an international celebrity following and regularly travels all over the world to treat patients, attend seminars and visit cutting edge practices to keep ahead of the latest technology and techniques.