CoolSculpting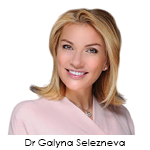 Lose stubborn fat at Europe's Premier Coolsculpting Clinic
Dr Galyna Selezneva, who heads our Body Contouring Clinic, trained at the Coolsculpting University in California
Best for Coolsculpting in Tatler Beauty & Cosmetic Awards 2016
Those unwanted areas of fat are not called stubborn fat for nothing! However much you exercise or watch your diet they stubbornly refuse to shift, but not anymore, now there is CoolSculpting. Developed by Harvard scientists, it's the newest, most innovative, non-surgical way to quickly get rid of those unwanted lumps and bumps of fat. Coolsculpting is a clinically proven procedure that involves freezing fat cells without damage to your skin. It's the cool way to fine-tune your figure!
Coolsculpting is an effective body contouring treatment without surgery
NO KNIFE, NO CANNULAS, NO NEEDLES, NO LASERS
An effective treatment for the tummy, underarms, thighs, love handles, buttocks and with Coolsculpting Mini for double chins too
Practically no downtime - after treatment which takes no more than an hour, you get on with your day
You will see a noticeable reduction of fat after just one treatment
THE COOLSCULPTING TREATMENT PROCESS
At your consultation we firstly agree the area(s) to be treated. Your doctor will position the device on your body. The device will then draw the bulge up between two cooling panels. The sensation is a firm pull and pressure – enough of a pull to ensure the selected tissue will be cooled most efficiently. As the cooling begins during the first few minutes, you will feel pressure and intense cold. This soon dissipates. Many people read, work on their laptop, or even take a nap during their CoolSculpting treatment. An hour or so later, depending on your treated areas, you're done.
You may start to see changes as quickly as three weeks after your CoolSculpting treatment, and will experience the most dramatic results after two months. But your body will still flush out fat cells and continues doing so for up to four to six months after treatment.
When you have your CoolSculpting treatment, the affected fat cells will be eliminated. As long as you maintain your weight with a normal diet and exercise, your long-term results should remain stable.