Elenzia
Aging provokes complex changes on the skin that have already been described by current science. Through a decade of medical research, Endor Technologies ® have developed a full skincare collection for the face and body to deeply improve wrinkles, skin firmness, lack of luminosity, body shape and the appearance of cellulite.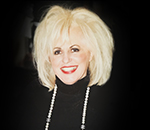 "Thank you for appointing me UK Ambassador of Endor Technologies. It's always exciting to discover new and effective developments in the aesthetics industry that our patients can benefit from and Endor Technologies is a true breakthrough. With the new Celltense and Hyalgen serums for body and face, we're taking Radio Frequency tightening and cellulite treatments to the next level and they're proving very popular in-clinic. Our radio frequency results have got even better - 18 times better! With the impressive clinicals and trial data accompanied by the results our patients are experiencing, it's really changing the game."
Call 020 7460 7324
Purchase Products & Schedule A Complimentary Virtual Skin Care Consultation With Dr Rita Rakus
---
The science
Through a decade of medical research, Endor Technologies successfully formulated the patented active ingredient, nano gold technology (INCI gold thioethylamino hyaluronic acid (nano)), in order to create the Endor Technologies anti-aging skincare range. Once applied to the skin, the nano gold technology activates the skin's cell receptor which increases the natural production of HA, collagen and elastin resulting in firmer, healthier skin. This is clinically proven and dermatologically tested.
Free from harmful substances
All of the Endor Technologies products are free of parabens, sensitive preservers, artificial colouring, emulsifiers and aggressive surfactants, pesticides, skin irritating alcohols, sulphides, formaldehydes, nitrosamines, butylated hydroxytoluene, methylisothiazolinone and other harmful substances. None of our products are tested on animals.