vSculpt
Regain your freedom with the first home-use pelvic floor toning and vaginal rejuvenation device utilising LED technology.
Just minutes a day. It does all the work. You get all the benefit. vSculpt - designed for the 1 in 3 women who suffer unnecessarily from pelvic floor issues.

vSculpt is the simple and effective solution to tone, tighten, and rejuvenate the vaginal tissue and muscles of your pelvic floor.
Gain control, confidence, and improve the health of your most intimate (and most important) body part.
FEATURES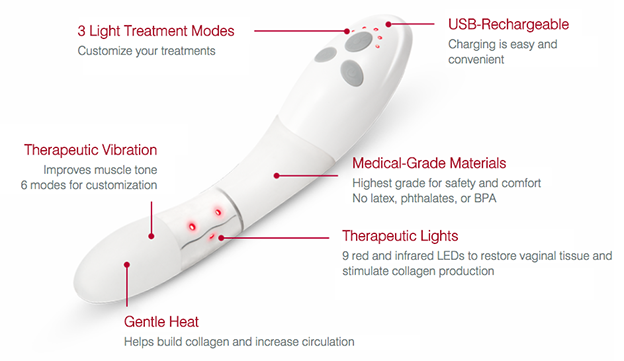 Quick: 10 (enjoyable) minutes per day
Easy: Use in the comfort and privacy of your home
Effective: 9 out of 10 women experience results
Safe: Noninvasive and hormone-free