UltraCel
The revolutionary non-surgical multi-layered skin tightening treatment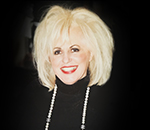 Dr Rita Rakus says: "I am pleased to be offering ULTRAcel, the latest non-surgical skin tightening treatment. It is a three in one technology that can be used together or individually to suit your requirements. Pain free, with instant results and no downtime this treatment will leave you looking and feeling rejuvenated."
The most advanced multi-layered skin tightening technology available, it works on all levels of your skin from the inside out to produce exceptional results with little or no downtime. It can help to;
Reduce sagging by tightening your skin, typically jowls and neck
Reduce fine lines and wrinkles
Improve overall skin texture and tone
Restore a youthful and smoother appearance
Diminish large pores
Treat acne and acne scarring
HOW ULTRAcel Works

ULTRAcel combines three highly effective technologies in a single system that can be used in combination or as standalone treatments:

Grid Fractional Radio-Frequency (GFR)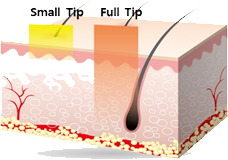 The grid fractional radio frequency delivers thermal energy promoting collagen growth and elastin production resulting in a healthy and fresh looking skin.
Fractional Radio Frequency Microneedling (FRM)
The radio frequency microneedling device delivers heat, which affects collagen in the deeper layers of the skin. This causes deep structures of the skin to tighten, and over time, new and remodelled collagen is produced.

High Intensity Focused Ultrasound (FUS)


Ultrasound waves are beamed to a targeted depth of the skin where thermal heat energy treatment stimulates the growth of new healthy collagen for prolonged and more intensive tightening.
THE TREATMENT PROCESS
At your consultation we will discuss with you what you would like to achieve and how many treatments it will take to achieve your desired result. Most patients will take between 1 and 3 treatments. Depending on the original quality of the skin and the degree of damage to be treated, the skin will begin to feel smoother and tighter even after the first treatment. Results from the treatment will continue to improve for up to six months, increasing with additional treatments.
There is minimal or no downtime and you can return to normal activities immediately except after the FRM treatment which may take between 3 hours and 3 days before resuming normal activities.
We do recommend a medically proven skincare regime post treatment and you should always use quality sun protection such as Dr Rakus Protect.