Pellefirm
First Official Pellevé Treatment Centre in the UK
ThePelleFirm System provides a non-invasive, pain free treatment for the body, resulting in firmer skin and temporary improvement in the appearance of cellulite.
It uses a combination of monopolar RF tissue heating with the mechanical action of a removable non-energized massage head to treat any skin type.
This innovative system is comprised of 2 new, large diameter hand pieces sized for the body that elevate tissue temperature up to 45 degrees Celsius, coupled with mechanical massage heads for treatment of areas with cellulite.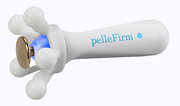 There are two heads sizes:
25 mm for smaller areas such as upper arms or above the knees
30 mm for larger areas such as abdomen, buttocks and upper thigh
PelleFirm is powered by thePellevé S5 RF Generator, which also powers the Pellevé Wrinkle Reduction hand pieces for facial skin tightening.
PelleFirm can address almost any area of the body and is ideal for problem zones including the abdomen, arms, buttocks and thighs and can be used on all skin types.
Cellulite results from changes in the blood circulation and lymphatic system which cause structural changes in the subcutaneous adipose tissue, collagen, and proteins. To reduce the appearance of cellulite, the small gentle spheres of the massage head facilitate movement of fluids into the interstitial space where it can be naturally evacuated by the body's lymphatic system.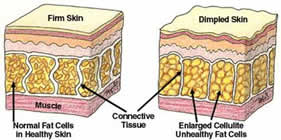 Good hydration increases tissue response to heat and aids the lymph system in removal of cellulite. It is advisable to drink plenty of water and other hydrating fluids before and after treatment and avoid alcohol.
The target areas are segmented into small (10 cm x 10 cm) treatment areas
For example,
an abdomen should be broken down into at least four small treatment areas
an upper arm should be broken down into 2-3 treatment areas
Like Pellevé, a PelleFirm RF Body Treatment system is effective, delivering visible results with no pain and no downtime.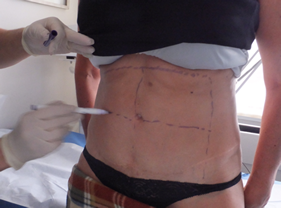 The PelleFirm System is CE Marked for body skin tightening and cellulite reduction. In addition, it also has received FDA 510(K) clearance for tissue heating and the temporary reduction in the appearance of cellulite.
Consult your doctor for advice on the suitability of the PelleveFirm System for you.

Frequently Asked Questions
Pellevé is a new innovation for smoother, tighter skin—now cleared to treat facial wrinkles without surgery.
Pellevé precisely heats the deep layers of your skin using advanced radio wave technology without damaging the epidermis, or top layer. The heat causes the collagen in your skin to contract and tighten.
After the Pellevé treatment, your skin will start to produce new collagen. The result is an improvement in skin quality, firmness and tightness you can see and feel.

Pellevé can be used to treat the skin on the face, including the eye area.
You will feel a deep warming sensation each time the Pellevé hand piece touches the area being treated.
Because no anaesthetic is required, you will be able to describe the depth of the feeling to your doctor, which will help to ensure the best possible results.
Possible side effects of Pellevé include mild discomfort during the procedure within the area that was treated.
Mild swelling and redness may occur which typically go away within 2 to 24 hours.
After the Pellevé procedure you will notice a smoother, tighter skin.