Intraceuticals
For over 15 years Intraceuticals has been charged with helping the world's most photographed women look and feel their ultimate best. For a walk down the red carpet or a walk down the aisle the Intraceuticals treatments and product collections impart radiance to the skin, restoring hydration for that elusive age-defying glow.
Our treatments are an open celebrity secret for a reason -we work.
Intraceuticals Oxygen Facials: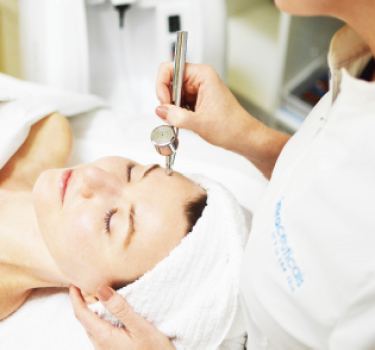 Love how your skin looks. Obsess about how it feels. The flow of oxygen powers this luxurious, instantly hydrating facial experience with undeniable visible lifting and toning. Fully re-hydrated skin isn't just smooth, it's firm, lit and mysteriously gravity-defying.
Luxury meets technology. A facial that deeply cleanses and balances without distressing the skin. Perfect to cool and calm stressed skin from snow or sun or simply reset the travel weary and over worked. Great way to start your stay.
How it works:
Cooling calming oxygen is applied along with a special serum designed to target your guests skin care needs. Camera ready guests go straight to the pool, the steam room or a dinner party. Skin looks refreshed and make-up glides on seamlessly.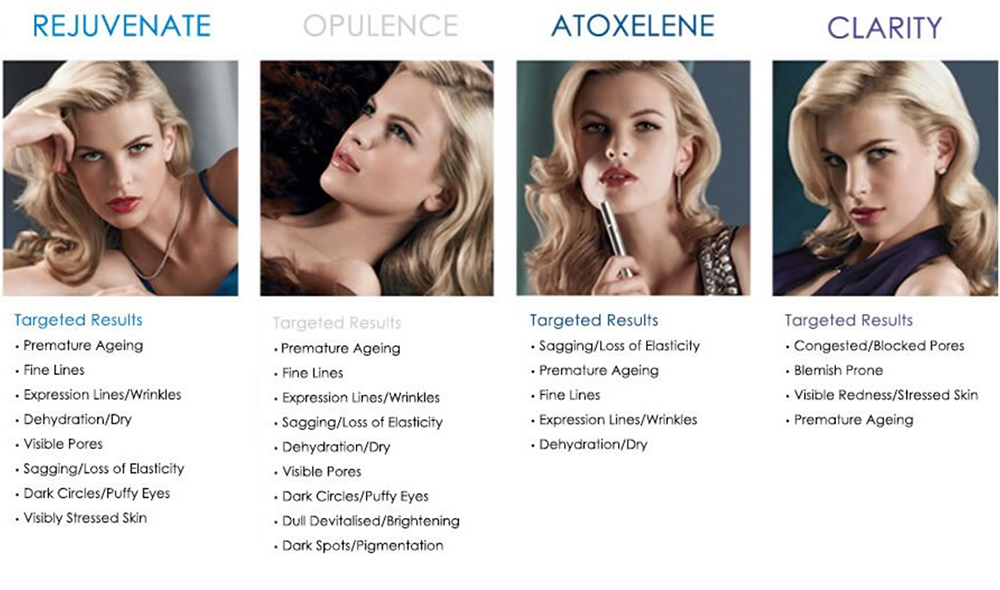 Rejuvenate Treatment:
For all skin types; Get retouched in real life. The Rejuvenate Treatment uses our proprietary Intra-layering ™ technology to help reboot hydration, radiance and vitality with undeniable visible lifting and toning
Opulence Treatment:
For uneven or sun-damaged skin: If you dream of even skin tone, or are troubled by post break-out blues, unleash this series of power brighteners and look like you've done nothing wrong.
boosters:
Rejuvenate treatment, with an added boost for specific concerns.
Collagen Treatment: Peptides power volume for instant lift and plushness.
Antioxidant Treatment: Like a green juice for the skin. Vibrant & ready for the world.
Vitamin A Treatment: Breakout of the break-out cycle. Refines texture and visible pores.
Vitamin C Treatment: Balance and re-firm stressed out city skin.
Clarity Treatment:
Helps you break out of the break-out cycle. Blemishes don't disappear after your teen years, they evolve. We bring an enlightened approach to times of trouble because there is no concealer like prevention
Atoxelene:
Target expression lines, refirm lip, eye and brow contour. Provide a visible tightening, uncreasing effect with this targeted spot treatment
eye masks:
Specifically targets fine lines, dark circles, puffiness, and stressed skin. Power-bathe tired lined and stressed eyes with hydrating forgiveness.
LIP MASKS:
Softens the lips and surrounds this ever-blurring area with actives. Forget the past by the time you look in the mirror.