Universkin
Personalised skin care based on scientific research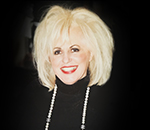 Dr Rakus says:
"The younger generation seem to want to rely less on make-up, investing in their skin instead, meaning they are willing to spend time and money on high quality skincare that actually works."
Skin is our largest organ, and yet it's the last one to get nourished. Sixty percent of what we put on our skin gets absorbed into the body – so it's really important we know what we're using and use the purest and most effective ingredients available. The UNIVERSKIN team decided it was time for a change in skincare.
900 years ago apothecaries would mix skin care treatments fresh and by hand – what's to stop us doing that now? UNIVERSKIN is built on the idea of simple but effective ingredients. The minimalist base serum contains just 11 ingredients, including biomimetic peptides that mimic the natural regenerative processes of the skin, and utilises nanotechnology to provide a revolutionary delivery system, to ensure optimum efficacy of the active ingredients.
Boasting a range of 19 actives that are all in their purest form and can be mixed to treat your skin dysfunctions, UNIVERSKIN changes the skincare options available. Long gone are the days of one-size fits all skincare products. With UNIVERSKIN your product will be built for you and you only.
Universkin is a tailored made serum totally adapted to your own skin. It is based on nexultra P containing organic Camelina oil, biometric peptides and hyaluronic acid. The specialist will identify the active ingredients your skin requires based of proven scientific evidence and prepare your serum in front of you. He/she has at his/her disposal 20 active ingredients to prepare your 'haute couture' personalised serum.

The advantages
With the personalised serum, your skin receives exactly what it needs
The active ingredients penetrate deep into the skin
The serum, over time, is adapted to your skin
Free from chemical preservatives
Please note that your personalised serum should be used within six weeks from preparation date. In some cases you may have to keep your mixture refrigerated.